Woman on a mission!
Posted by TEAM BARVA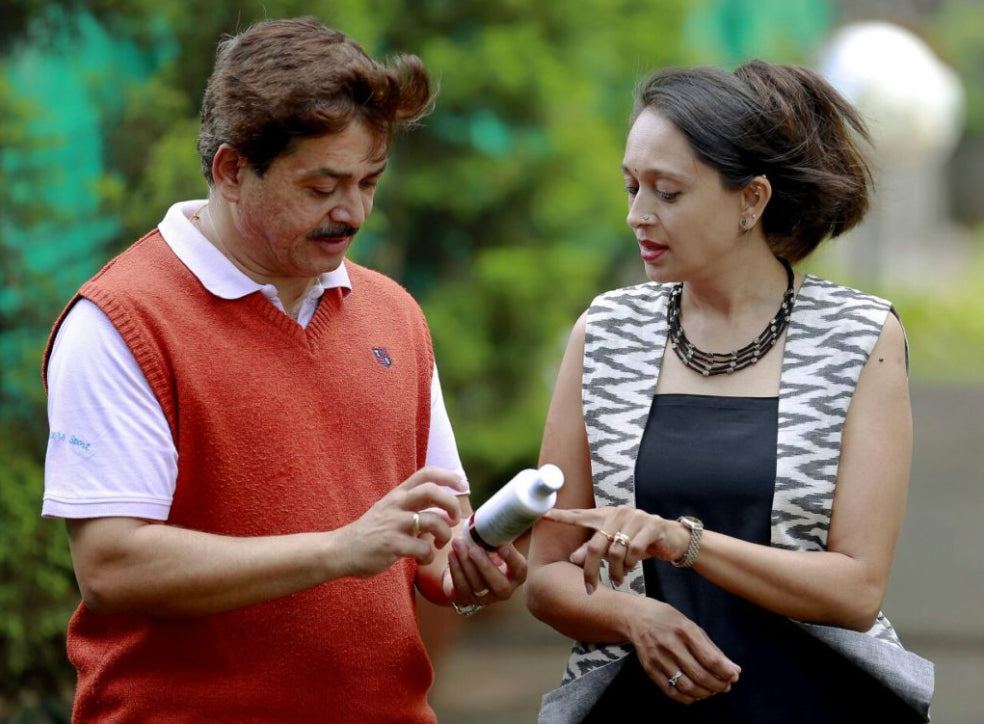 Hailing from India, our simple beginnings are in a small village called Vita, in the Sangli district of Maharashtra. We converted our small farm in to a Certified Organic one for certified organic produce (safe food) required in the manufacturing of other certified organic inputs.
Being a Non-Profit Organization for farmers, we educate them to grow organic and reap its benefits while working towards a healthy environment, free of harmful chemicals. Cumulatively we are now an Association of Farmers having 150 acres of Organic Farming and Agriculture. Our products and expertise is extended not only in India but globally too.
An association with Sprivil, (a company manufacturing organic cosmetics) brought about an interest in manufacturing and marketing various organic beauty products.
Managed by Kamakshi Barve, this new idea of therapeutic skin products, was conceived and realized through BARVA Skin Therapie. Our dream is to take forward our bond with nature and bring a new age therapy for not just beautiful but also healthy skin.
Organic products manufactured with natural, organic materials, tended with careful processes and efficient expertise is our approach to this venture.
Nature is a far greater phenomenon than humanity can ever equal. All of our products use ingredients in as natural a form as possible. The ingredients are extracted directly from plants or animal products as opposed to being produced synthetically.
Albeit inadequate as a token of gratitude for the immense gifts that nature has bestowed on us, we pledge to do our bit in making sure that we do not support any procedure that may harm our planet.
Collection 2019
Sale 70% Off
Third slide