Why Use Makeup Primer?
Posted by TEAM BARVA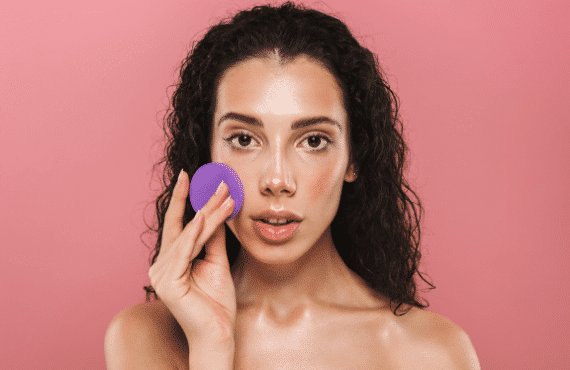 What is Makeup Primer?
Makeup primer is a product that creates an even & long-lasting base for face makeup. But then what makes it different from foundation?
In this article, we will discuss exactly what makeup primer is, the various types of makeup primers & the use of makeup primer before you apply your face makeup (even before foundation).
Earlier, when we spoke about base makeup, the first product that came to our mind was foundation. Later, a product known as a 'makeup primer' emerged, and we became aware of its various benefits.
Why Use Makeup Primer?
Basically, primer creates an additional layer between your skin and your makeup. It moisturizes the skin, evens out the skin tone and helps makeup last longer. It even minimizes the appearance of large pores, controls oiliness, and certain primers can even add a glow to your face (illuminating primers).
As an experiment, try applying your regular foundation without makeup primer. Remove it and re-apply, but this time use a primer. You will see the difference immediately. You will notice that in addition to the enhanced appearance of your skin, using makeup primer first before foundation also makes the foundation spread & blend more easily. It also imparts a dewy, sheer & natural look to your foundation.
Whether you use sheer, medium or full-coverage foundation in cream or liquid form, using a primer under it definitely helps.
Though many people skip using a primer, taking an extra minute or two to add it to your daily makeup routine can make a huge difference.
Here are some of the most common types of makeup primers:

1) Illuminating Primers
These primers contain very light shimmer particles. They add a very subtle glow to the skin. They can be worn on their own too for a natural no-makeup look.
2) Hydrating Primers
If you suffer from skin dryness or dehydration, these are must-haves. They add an extra layer of moisturizing to condition the skin and make it appear fresh.
*Pro tip: If you have lines under your eyes, you must most certainly use a hydrating primer over the area, give it around 30 seconds to set, and then apply your regular foundation/concealer. You will notice the difference immediately. Also, use under-eye creams/gels on the area regularly and increase your intake of fluids, especially water, to reduce the appearance of lines/darkness under the eyes.
3) Mattifying Primers
These are a boon for oily skin. If your skin is oily, these primers, when used under makeup, will impart a mattifying effect to your makeup and ensure that it remains the same for several hours.
4) Pore-Minimizing Primers
If you have large pores, especially on your nose & the surrounding areas, and generally uneven skin, these primers help minimize their appearance. They create a smooth base for makeup that effectively covers these imperfections and make the face appear flawless.
Apart from these face primers, there are a few others too, which have been listed below:
1) Lip Primer
This primer ensures the even application of lipstick. Also, in case your lips are dark or discolored, it imparts a neutral tone to the lips, so the actual shade of your lipstick shows up. Moreover, it prevents lip color from bleeding and ensures that it lasts long even if the lipstick is not long-lasting.
2) Lash Primer
Lash primer is a white liquid that is applied with a mascara wand on the lashes. It is either white or colorless. It separates the lashes and adds volume to them. As it is a very sheer product, it does away with the need for building up layers of mascara to achieve the desired effect.
3) Eyelid/Eyeshadow Primer
This primer is used to prep the eyelids for even eyeshadow application. It is normally white/off-white in color, which is a neutral color that is lighter than your foundation, it makes the eyeshadow pigment stand out.
A Basic Makeup Routine

Here are a few steps that you can follow for the ideal makeup routine. These steps take only a few minutes, but work wonders on the appearance of your makeup and its ability to stay for several hours.
1) Choose the right primer
The choose the right primer, you must be mindful of your skin concern. Is your skin normal, oily or dry? Do you need color correction? Are you doing regular makeup or party makeup?
As mentioned earlier in this article, if your skin is oily, you need a mattifying primer, a hydrating primer if your skin is normal to dry, and a pore-minimizing primer if your skin is ageing and you have open pores. Experiment with primers of different textures that contain different ingredients to determine which one suits you.
Another point to consider is the type of foundation you are using - oil-based or water-based foundation. Oil and water repel each other. This can hinder the quality of your base and the appearance of your overall makeup. While buying a primer, try out some on your palms. Once it is dry, apply a little foundation and see how they work together.
2) Prepping your face
Cleanse your face with a cleanser/face wash suited to your skin tone. This is a very important step for any makeup routine. It is important to get rid of dirt, oil & any other impurities before you apply any makeup on your face. Also, don't forget to clean your hands, as you will be using them to apply or blend your primer, foundation & other makeup.
3) Moisturize
Primer is not a replacement for moisturizer. Though it has skin moisturizing ingredients, its main purpose is to make your makeup last longer. Especially if you have excessively dry or ageing skin, you should not skip the moisturizer.
4) Apply the primer
After cleansing & moisturizing, take a pea-sized amount of primer and spread it evenly over your face and neck. Be careful to not use to much, else it can result in an uneven base and make your foundation cakey.
Spread the primer all over your face and neck in gentle circular upward & outward movements. You can also apply a thin layer on your lips to even out their texture, so that the lipstick doesn't settle into the creases of your lips.
5) Foundation
Let your primer settle/dry for 30 seconds before applying foundation. Apply a thin layer of foundation and build it up only if needed. You will end up using a lesser quantity of foundation after using a primer. You will notice that following the application of primer, your foundation won't settle into lines/wrinkles on your face (if you have any).
Depending upon the type of foundation you are using, you may want to dust it with some translucent powder for setting. However, not all foundations need setting with powder. For instance, the Barva Skin Therapie SPF Foundation, don't require setting with powder.
And you're done with your base makeup! Finish off your makeup look with 100% natural kajal/eyeliner, lipstick, etc.
Thus we can see that primers are of so many different types depending upon our skin concerns, as well as the area of the face we wish to prime. Priming is a step you should ideally not skip if you want flawless & long-lasting makeup.
Collection 2019
Sale 70% Off
Third slide